Searching for a licensed electrician in Troy or Albany NY? Lammon Electric can help! We are professional electrical contractors offering electrical repair & electrician services in Albany, Troy or Delmar, NY, Lammon Electric can help! "Electrician near me" is the #1 phrase our customers search to find our services. We are licensed electrical repairmen offer affordable electrical repairing services.
Common phrases used to find our electrical repair & installation services include: electrical repair, electrician troy ny, electrical repairing services, emergency electrical services, emergency electricians, electrical repairman, licensed electricians near me, electricians in my area, electrical contractors near me, electrical repairman near me, home electrical repair services, electrician near me, electricians near me, residential electricians near me, electrical appliance repair near me and electrical services near me.
Licensed Electricians Near Me In Albany, Troy & Delmar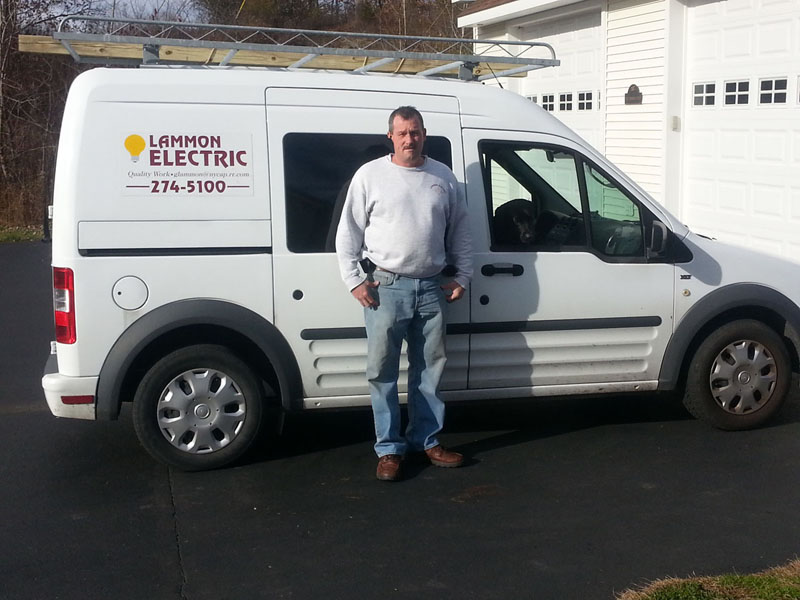 Lammon Electric, LLC is a family owned and operated company offering all phases of commercial and residential electrical contracting services. We are Fully Licensed Electrical contractors serving Albany, Troy, & Delmar, NY areas! When your lighting goes or you have an electrical problem in your home or business, call Lammon Electric, LLC today!
As the owner of Lammon Electric, LLC, I have over 30 years of experience and am dedicated to providing affordable and high quality electric service, repair and upgrades. We not only meet, but exceed all national electric code and building code standards.
In today's economy you want affordable, high quality craftsmanship for your piece of mind. With my 30 years of experience in commercial and residential electrical contracting in Albany, NY, I will personally guarantee you will be satisfied and happy with our service.
We are prepared and trained to provide efficient, prompt and courteous service for all home & business electrical. Our commercial vehicles stays fully stocked so that we get the job done the first time around with no call backs.
Whether you just need a light switch installed, re-wiring of your home, an upgrade of your electrical panel or help with something else, rest assured that Lammon Electric, LLC is capable and reliable. We can give you quick estimate and offer competitive pricing.

Serving the Entire Capital District for over 30 years with exceptional electrical repair, replacement, and installation service. No Job Too Small.
Residential Electrician – Electrical Contractors
Our residential electrical contractors in Albany & Troy can help fix the most common electrical problems in your home.
Common Home Electrical Problems
Frequent Electrical Surges
Bad Electrical Wiring
Dips or Sags In Power
Light Switches Not Working Correctly
Circuit Breakers That Trip Often
Circuit Breaker Overloads
Lights That Are Too Dim Or Bright
Electrical Shocks
Light Bulbs That Burn Out Frequently
Dead Power Outlets
Tripping Circuit Breakers
Residential Electrical Repair Services
No matter how big or small your electrical project may be, the residential service electricians at Lammon Electric can get the job done affordably and on-time. We can help with the following residential electrical services, including:
Repair flickering lights
Exhaust fan repair
Fix loss of power
Install ceiling fans
Repair or replace receptacles and switches
Repair or replace electrical panel
Repair or replace circuit breakers
Almost any electrical repair need at home
Commercial Electrician – Electrical Constractor
Our commercial electrical contractors in Albany & Troy can help fix the most common commercial electrical problems.
Common Commercial Electrical Problems
Power Loss With No Warning
Electrical Outlet Sparks
Dimming & Flickering Lights
Heavy Appliances Tripping Circuit Breakers
Hot Fixtures
Switches or Outlets Are Hot
Buzzing Sounds From Electrical Equipment
Electricity is a potentially dangerous and complicated system in your home or business. So, don't just trust electrical companies in Troy or Albany, NY. It takes the experience and skills of a licensed Albany electrician to assure the safety of your family and get the job done right the first time. We also provide new construction electrical services.
Commercial Electrical Repair Services
Keep your office building up to date with our electrical repair and improvement services. We provide a variety of commercial electrical repair, installation and maintenance services. We can help with the following commercial electrical services, including:
Signage electrical repair & maintenance
Exterior building lighting repair & maintenance
Fixture & power relocation
Install dedicated circuits
Repair or replace circuit breakers
Electrical troubleshooting, diagnosis & repair
Installations and upgrades
Motion detectors
Security lights
Backup generators
and more
Electrical Repair, Troubleshooting & Installation Services
Our licensed residential and commercial electrical contractors can help repair all types of electrical problems, including: Electrical wiring problems, circuit breaker problems, electrical panel replacements and more.
We offer the following residential and commercial electrical repair, troubleshooting and installation services:
Wiring
Electrical Outlets & Receptacles
Rewiring of Older Homes, Upgrade Wiring
Underground wiring locating device
Lighting
Security Lighting
Interior & Exterior Lighting
Receptacles
Recessed Lighting Installation
Landscape Lighting
Energy Efficient Lighting
Lamp Post
Installation
Appliance Connections
Fan Installation
Electrical Conduit Installation
Electric Heat Installation
Exhaust Fans
Electrical Switches
Commercial Electrical
Apartment Electrical Repair
Remodeling Wiring Contractor
Commercial Lighting Retrofit
Troubleshooting
Hot Tubs and Pools Electrical – pool electricians
Electrical Systems Diagnosis
Troubleshooting Electrical Problems
Electrical Safety
Fuses to circuit breakers
Code Updates
Electrical Troubleshooting
Transformers
Carbon Monoxide Detectors
Whole house surge protector installation
Surge Suppressors & Surge Protectors
Smoke Detectors
Code Violations Repaired
Panel & Service Upgrades
Fuses upgraded to Circuit Breakers
Need An Emergency Electrician?
If you have an electrical emergency in your home or business our emergency electricians can help! We offer emergency electrical services to make sure your electricity is running at all times of the day.
Why Choose Lammon Electric
Fully Licensed and Insured
Residential and Commercial Electrical Repair
Residential & Commercial Customers We Serve
Commercial
Retail
Property Management
Apartments
Government
Telecommunications
Condos
New Construction
Residential
Health Care
Churches, House Of Worship
Warehouses and Manufacturing
Read our 5 star reviews on Google from satisfied customers.
"Greg was polite and professional from the start when scheduling a visit and coming onsite to investigating the work to be quoted. His pricing was very fair given the work that needed to be done and the quality of service that I expect. His Lammon Electric team arrived onsite on the scheduled work day on time and performed the lighting and outlet work in a very clean and professional manner. I'll definitely be calling on Lammon Electric when I have another electrical service need at one of my units and recommend him to others" David Murrey
How Much Does It Cost To Hire An Electrician in Albany or Troy, NY?
On average, the cost to hire an electrician is about $317. Electrician costs ranged from $160 to $502 for the US in 2019.
Can You Implement Electric Service Updates to Commercial Business Locations or Apartment Complexes?
Yes! No electrical contracting project is too big for Lammon Electric! We work with commercial business locations and apartment complexes all the time performing commercial electrical contracting services including: Electrical service upgrades, fuses and commercial circuit breaker updates. We also offer electrical service for pools.
Why should I hire you as my licensed residential or commercial electrician?
We are fully insured and licensed electricians and give personal attention to each and every job we perform. Our mission is to provide our customers with top-notch customer service with high quality electrical repairs. We also offer competitive bidding and guarantee the project will be done within the budget we estimate.
Our residential & commercial electrical services in Albany & Troy, New York are so affordable because we don't have a huge overhead, so we can make our prices more manageable than most companies.
What should I look out for when Hiring an Electrical Contractor or Licensed Electrician in Albany or Troy, NY?
There are many things you should look out for when hiring a residential and electrical contractor in Albany or Troy NY, including:
Hire an electrician or electrical contractor that is familiar with the type of work you want done
Make sure they are licensed, Insured, and know what kinds of contracting permit's you might need to get started
Just because someone might have a lower bid doesn't mean you are going to save money or that they are going to do good work. Make sure and hire someone that get's the job done right regardless of the price
I see that your services are Electrical Contracting in Albany & Troy, NY, but do you also offer electrical services in other areas too?
Yes, we offer electrical contracting services in all areas of the Capital District, including: Albany, Troy, Latham, Bethlehem, Delmar, Cohoes, Saratoga and the surrounding areas.
Summary
Service Type
Electrical Contractor Services
Provider Name
Lammon Electric, LLC
,
Old Hickory Rd.
,
Troy
,
New York
-
12180
,
Telephone No.518 – 274 – 5100
Area
Description
If you are searching for "residential electrician near me", "licensed electricians near me", "electricians in my area", "electrical contractors near me", "electrical repair" or "electrician near me" in Albany, Troy or Delmar, NY, Lammon Electric can help!